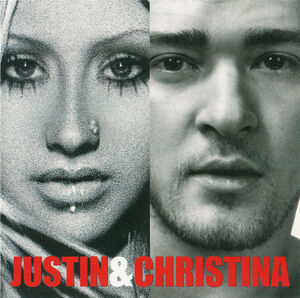 Justin & Christina is a split extended play by American recording artists Justin Timberlake and Christina Aguilera. It was released on July 1, 2003 by RCA Records. It was released to help promote the Justified & Stripped Tour. The album was exclusively released to Target retail stores. It consists of remixes of their biggest hits, including one new track from each artist. The song, "Why, When, How" also appears on Spanish R&B singer Tony Santos' debut studio album Alma Negra (2003).
Ad blocker interference detected!
Wikia is a free-to-use site that makes money from advertising. We have a modified experience for viewers using ad blockers

Wikia is not accessible if you've made further modifications. Remove the custom ad blocker rule(s) and the page will load as expected.